The Granny Flat concept has seen a serious resurgence in the past decade, and there is no doubt that you might be wondering just why that is!
If we were to get down to the facts, you'd realize that there are a multitude of reasons as to why a granny flat might be the right decision for you and your family.
Many people aren't aware that a building an Accessory Dwelling Unit can bring in an extra 1.5 million in coastal California cities over a 30-year period. This is why many well-educated homeowners who are looking for ways to maximize their profits are building granny flats.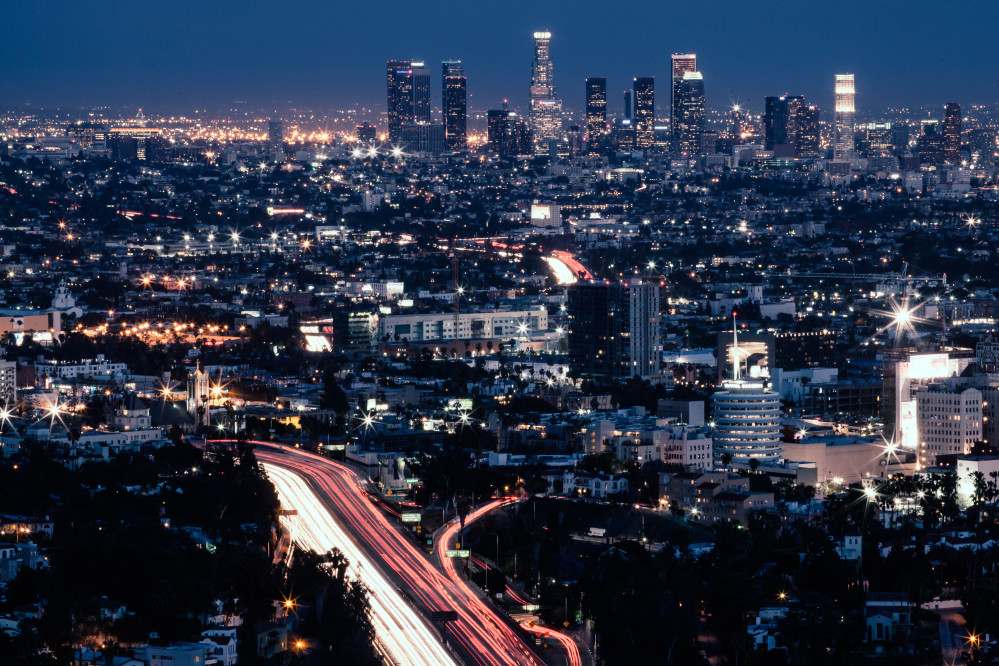 If you live in Los Angeles and you've been thinking of building a Accessory Dwelling Unit for quite some time, we've got all of the information that you'll need to get started!
What Are Granny Flats?
Before we get into the dirty details, let's make sure you know exactly what a granny flat is!
A granny flat is a self-contained living area that is designed for one or two persons. It is located on the grounds of a single-family home, and can either be attached or detached to the home. The reason that it is called a granny flat is because it is a prominent way for families to house and accommodate parents and grandparents.
A granny flat can also be referred to as an ADU in our case, which stands for Accessory Dwelling Unit. Other terms that you may hear thrown around the Internet include granny pod, in-law apartment, mother-in-law nit, casita, bonus unit, carriage unit, etc.
The recent surge in tiny house living has caused the granny flat units to fall into the tiny house category as well. Granny flats can also be rental units, though it is important to check your deed restrictions and zoning laws before doing so. We recommend reading through the Los Angeles ADU Ordinanceto become familiar with the terms.
Why Build An ADU in Los Angeles?
Return On Investment: If you're someone who is looking to build an ADU to rent out, know that you may be able to achieve yields of up to 20%. Plus, you and your family can still happily live in your original home!
Easy Approval: If you've ever had to get the approval of the council for a DA, you know that it is a long and arduous process. With granny flats or ADUs, you don't need the approval of the council if they meet all of the requirements. This can help to speed up the process by many months.
Senior Family Member Accommodation: Granny flats were originally created so that older generation family members could live close to the family while retaining independence, as the name suggests. This is perfect for those families who have aging parents or grandparents who they don't want to move into a home.
Tax Depreciation Benefits: When you build a granny flat onto your property, the small outlay can create tons of extra income, which is a sound choice for someone who is searching for tax depreciation benefits.
A Home Near Home: Many people like to travel when they get old, though the idea of selling a family home might not be in the cards. If you've always wanted to travel around the world, yet don't want to get rid of your beloved home, you can rent it out to another family while living in your granny flat.
Studio or Home Office: If you have an artistic side and have always wanted a place to indulge in it, a granny flat is a wonderful place to create a workspace for yourself and store away all of your supplies. In the case that you are someone who works from home, simply having a work space that is separate from your house can help to increase productivity while saving costs.
ADU Models
Our ADU models are top-of-the-line, creating the perfect space to build equity and income in your brand new property.
Our ADU models come in three different styles, including Farm House, Craftsman, and Modern. Each of them are available in 600, 800, and 1,200 square-feet. You can think of our ADU models like miniature homes, as each of them comes with homestyle amenities, including a kitchen, living room, dining area, and more!
Why Go With ADU Builders Los Angeles?
ADU Builders is a one stop shop for those looking to build a detached Accessory Dwelling Unit. Let's face it, some of us are far too busy to put together these kinds of projects on our own, while some of us lack the necessary experience to get the job done properly. The last thing you want is to build an ADU only to find out that it isn't up to code, or that it could collapse at any given minute.
Here are ADU Builders, we have an award-winning architect team on staff. Not only are we known for building one-of-a-kind ADUs, but we are also known for building them fast. Our team can build your brand new ADU in as fast as 60 days!
What Are You Waiting For?
ADU Builders Los Angeles works with homeowners and homebuyers to create unique and high-quality ADUs. Each of our units acts as completely legal and private independent living spaces for any kind of situation. Luckily, local and state laws are continuing to make it easier than ever to build these types of units thanks to infill development.
Though it once seemed almost impossible for homeowners to build ADUs on their properties, California is now urging homeowners to do so due to the rising cost of housing and lack of space. The government has come to a realization that ADUs are helping to provide people with affordable rent, and because of that, there are bills coming into play within the next year that will lower costs through government incentives in the planning and building of ADUs.
We hope that we've inspired you to build that ADU that you have been thinking about for so long! Make sure to contact us so that we can help you navigate through the regulations and connect you with our expert architects and contracts to make your ADU project a reality!